The Spessa Po Hostel and Arts Center
The Spessa Po Hostel and Arts Center is located at Spessa Po, near the Po river in the Province of Pavia. The compound is immersed in the northern Italian rural communities of the Po Valley and surrounding wine growing hills of "Oltre Po". It comprehends "Cascina Castello" – a farmhouse, with adjacent buildings, dating back to the XV century.
Despite being part of the Lombardy Region's rural reality, the Arts Center is only one hour from the beating business and commercial heart of Italy – the city of Milan with all necessary modern amenities: Milan Linate airport, Milan Malpensa airport, Central Rail Station, subway, highways, etc.
On a clear day one can enjoy a walk on the river Po levy and admire the Alpine mountain range to the North, the Oltre Po hills followed by the Apennines to the South, with a little mystic fog rising off the river to add romanticism to this unique view.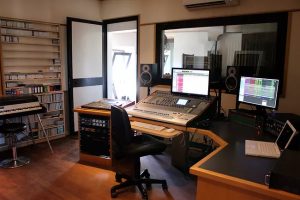 The center includes a shared kitchen and dining/living area. Artists-in-Residence will have access to outdoor areas, laundry facilities, Wi-Fi connection, bicycles for local travel, and a weekly cleaning service.
The Spessa Po Hostel and Arts Center also includes:
– a MULTIFUNCTIONAL ROOM (converted Granary, dating back to X century), 125 sqm. This studio has maintained its original flooring in terracotta tiles and ceiling with wooden and cross beams. The studio can host different disciplines, visual arts, music, theater and dance
– a REHEARSAL STUDIO, 96 sqm. This studio is suitable for ensembles, ideal space for preparing new productions and/or organizing residential seminars
– a RECORDING STUDIO – suitable for all kinds of compositions. When required, the recording studio can use the Granary as an extended space for live recording. The Granary has extraordinary natural acoustics and can accommodate big ensembles and groups of musicians.