Guest of honor: Steven Mackey
Composition faculty: Amy Beth Kirsten, David Serkin Ludwig, Helena Tulve, Dmitri Tymoczko
Lecturers: Giovanni Albini, Alberto Barberis, Giovanni Cestino, Valerio Febbroni, Mani Mazinani, Christopher Theofanidis
Performers: Simone Beneventi, Quartetto Zuena, unassisted fold, Giovanni Albini
Musicologist in residence: Giovanni Cestino

highSCORE Advisory Board: Amy Beth Kirsten, David Serkin Ludwig, Christopher Theofanidis, Dmitri Tymoczko
Executive producer: Paolo Fosso; Artistic director: Giovanni Albini
Assistant artistic director: Alberto Barberis; Production assistants: Fabrizio Nastari, Eliana Rottoli
Steven Mackey
Steven Mackey – a Grammy Award winner lauded by Gramophone for his "explosive and ethereal imagination" – is regarded as one of the leading composers of his generation, with compositions ranging from orchestral and chamber music to dance and opera. Born in 1956 to American parents stationed in Frankfurt, Germany, his first musical passion was playing the electric guitar in rock bands based in northern California. He blazed a trail in the 1980s and '90s by including the electric guitar and vernacular music influences in his classical concert music. He regularly performs his own work, including threeelectric guitar concertos and numerous solo and chamber works. He is also active as an improvising musician, and performs regularly with his band Big Farm. In the fall of 2017 Mackey releases a CD of his wordless electric guitar opera, Orpheus Unsung, on the New Amsterdam label, which he performs with Sō Percussion member Jason Treuting. Directed by visionary film and stage director Mark DeChiazza, and featuring three dancers along with the guitar and percussion, the piece premiered in the spring of 2016 at the Guthrie Theater in Minneapolis, and Mackey and Treuting performed excerpts at Brooklyn's cutting-edge arts venue National Sawdust this past spring. It receives another performance in October as part of the celebration of the opening of the new Lewis Center for the Arts complex at Princeton University, where Mackey is also a Professor. Another new piece, Through Your Fingers, was written for frequent recital partners cellist and MacArthur Fellow Alisa Weilerstein and celebrated Israeli-American pianist Inon Barnatan; they play the world premiere in October at Carnegie Hall, which co-commissioned the work with London's Wigmore Hall. Mackey's 2010 music theater piece, Slide, for tenor/actor, electric guitar and mixed chamber ensemble will be staged this season at National Sawdust, as well as venues in Princeton and Philadelphia; and both the St. Louis Symphony and New World Symphony give performances of his 38-minute magnum opus for orchestra, Mnemosyne's Pool, commissioned by the Los Angeles Philharmonic, Kennedy Center, Sydney Symphony, and New World Symphony in 2015. Capping the composer's banner fall is a week-long residency at the New Music Festival at Ohio's Bowling Green State University, together with his wife, composer Sarah Kirkland Snider. Highlights from recent past seasons include a performance of Mackey's violin concerto Beautiful Passing this past spring by Jennifer Koh and the Baltimore Symphony led by Marin Alsop; a performance of the string quartet Ars Moriendi (2000) by members of the St. Paul Chamber Orchestra as a prelude to last season's Orpheus Unsung premiere; the premiere of Blue Notes and Other Clashes (2016) by the PRISM Quartet and Sō Percussion at the Kimmel Center in Philadelphia, subsequently released on the XAS label on an album titled Color Theory; Triceros (2015), a trumpet concerto commissioned by the Swedish Chamber Orchestra for virtuoso Håkan Hardenberger; and One Red Rose (2013) for the Brentano String Quartet, commissioned by Carnegie Hall, the Nasher Sculpture Center and Yellow Barn for the 50th anniversary of the assassination of JFK. Mackey's orchestral music has been performed by major orchestras around the world, including the Los Angeles Philharmonic, San Francisco and Chicago Symphonies, BBC Philharmonic, Academy of St Martin in the Fields, Royal Concertgebouw Orchestra, Austrian Radio Symphony, Sydney Symphony, and Tokyo Philharmonic. As a guitarist, Mackey has performed his chamber music with the Kronos Quartet, Arditti Quartet, London Sinfonietta, Nexttime Ensemble (Parma), Psappha (Manchester), and Joey Baron. There are a dozen CDs devoted exclusively to Mackey's music and many others that contain individual works. Dreamhouse (2010) and Lonely Motel: Music from Slide (2011) were each nominated for four Grammy awards, and Lonely Motel, performed by Mackey, vocalist Rinde Eckert, and groundbreaking contemporary sextet Eighth Blackbird, won the Grammy for Best Small Ensemble Performance. Another Eckert collaboration, Mackey's opera/monodrama Ravenshead, is recorded on the Minmax label with the Paul Dresher Ensemble. Declared the Best New Opera of 1998 by USA Today, the piece has been performed nearly 100 times to date. The composer's numerous honors and awards include a Grammy, several awards from the American Academy of Arts and Letters, a Guggenheim Fellowship, the Stoeger Prize from the Chamber Music Society of Lincoln Center, and a Kennedy Center Friedheim Award. He has also been the composer-in-residence at major music festivals such as Tanglewood, Aspen and the Holland Festival. Mackey is currently Professor of Music and former chair of the Department of Music at Princeton University, where he has been a member of the faculty since 1985. Helping to shape the next generation of composers and musicians, he teaches composition, theory, twentieth century music, improvisation, and a variety of special topics. He regularly coaches and conducts new work by student composers, as well as 20th-century classics. He was the recipient of Princeton University's first Distinguished Teaching Award in 1991. Mackey's music is published by Boosey & Hawkes.
Amy Beth Kirsten
Amy Beth Kirsten's music combines popular idioms with fierce expressionism and theatre and often requires musicians to play, vocalize, act, and move simultaneously. Her work is distinguished by an intense physicality that pushes players to extremes by making their bodies and voices instruments of artistic expression. Ms. Kirsten's non-theatrical concert music has been programmed throughout the U.S. and the U.K. Most notable is World Under Glass No. 1 (2011) for five bassoons, which is her most regularly programmed chamber work to date. A composer, librettist, and vocalist, Ms. Kirsten begins the 2017-18 season in collaboration with the Chicago Symphony Orchestra's MusicNOW series to create Savior, an evening-length work of composed theatre for three singers, flute, cello, percussion, lighting, and sound design. The work, a mystical re-telling of the life and trial of Joan of Arc, brings together musicians and artists from HOWL (Ms. Kirsten's own ensemble) and players from the Chicago Symphony. Savior premieres April 2, 2018 at the Harris Theatre in Chicago. World premiere performances in 2017 of her most recent staged work, QUIXOTE, were the culmination of a 2-year residency at Montclair State University (NJ) with HOWL. This evening-length theatrical work inspired by Cervantes' epic novel and performed by vocal trio and vocalizing percussion quartet, was described as "wildly inventive" by the New York Times. QUIXOTE was directed by Mark DeChiazza, a frequent collaborator who also directed her critically acclaimed Colombine's Paradise Theatre – produced, premiered, and toured by the multi-Grammy-winning chamber ensemble eighth blackbird in 2013 and 2014. In 2014 Ms. Kirsten made her Carnegie Hall debut with strange pilgrims, a concert work for chorus, orchestra, and film commissioned by the American Composers Orchestra. She was also the inaugural Composer-in-Residence for London's Riot Ensemble which gave the world premiere of she is a myth as well as the U.K. premieres of several of her solo and chamber works. She has been recognized with artist fellowships from the John S. Guggenheim Foundation and the Rockefeller Foundation. Most recently she received the Leonard Bernstein Award from ASCAP. Educated at Roosevelt University (MM) and the Peabody Institute (DMA), Ms. Kirsten is co-founder and director of HOWL, a modular new music ensemble that specializes in instrumental and vocal theatre. In 2014, HOWL's record label, Bad Wolf Music, released its first recording, If this world could stop… Upcoming releases include paper and ink, the first CD of Ms. Kirsten's solo and chamber works. Her music is also recorded on the Parlour Tapes+ label. Ms. Kirsten grew up in the suburbs of Kansas City, Missouri and Chicago, Illinois. After living for seven years in Baltimore, MD she now lives with her husband, Christopher Theofanidis (also a composer), in New Haven, Connecticut and teaches music composition privately and, for the past seven years, at the highSCORE summer festival in Pavia, Italy. In fall of 2017, she joins the faculty of the Longy School of Music of Bard College in Cambridge, MA, and previously served on the composition faculty at the Peabody Institute of the Johns Hopkins University during the 2015-17 academic years.
David Ludwig
David Serkin Ludwig (born 1974, Bucks County, Pennsylvania) is "a composer with something urgent to say" (Philadelphia Inquirer). His music has been described as "arresting and dramatically hued" (The New York Times) and "supercharged with electrical energy and raw emotion" (Fanfare). Ludwig has written for many prominent artists, including Jonathan Biss, Jennifer Koh, the Dover and Borromeo quartets, eighth blackbird, ECCO, and orchestras including the Philadelphia, Minnesota, Pittsburgh, and National Symphonies. In 2013 his choral work, "The New Colossus," was selected to open the private prayer service for President Obama's second inauguration. In 2012 NPR Music selected him as one of the Top 100 Composers Under Forty in the world. This season's highlights include the premiere of a concerto written for pianist Anne-Marie McDermott, commissioned by the Bravo! Vail music festival in honor of their thirtieth anniversary. Ludwig was also awarded a prestigious Pew Center for Arts and Heritage Performance Grant to support the creation of The Anchoress, a new song cycle for the PRISM Quartet, Piffaro "The Renaissance Band," and soprano Hyunah Yu. The work will open the 2018 season for the Philadelphia Chamber Music Society. Recent highlights include a violin concerto written for his wife, acclaimed violinist Bella Hristova; the concerto was commissioned by a consortium of eight orchestras across the United States. Other recent commission and performances include Titania's Dream for the KLR Trio, Swan Song for Benjamin Beilman commissioned by Carnegie Hall, and Pictures from the Floating World commissioned by the Philadelphia Orchestra for bassoonist Daniel Matsukawa and conductor Yannick Nézet-Séguin. Ludwig is the recipient of the First Music Award, a two-time winner of the Independence Foundation Fellowship, and a Theodore Presser Foundation Career Grant, as well as awards from New Music USA, American Composers Forum, American Music Center, and the National Endowment for the Arts. He has had multiple residencies at the Yaddo and MacDowell artist colonies, the Isabella Gardner Museum and Marlboro Music. Ludwig has served on the faculty of Yellow Barn and the Ravinia Steans Institute, and is Artistic Director of the Curtis Young Artist Summer Program. Born in Bucks County, P.A., Ludwig comes from several generations of eminent musicians including grandfather Rudolf Serkin and great-grandfather Adolf Busch. He holds degrees from Oberlin, The Manhattan School, the Curtis Institute, The Juilliard School, and a PhD from the University of Pennsylvania. Ludwig serves as the director of the composition faculty of Curtis and is the Gie and Lisa Liem Artistic Advisor and director of the Curtis 20/21 Contemporary Music Ensemble.

Helena Tulve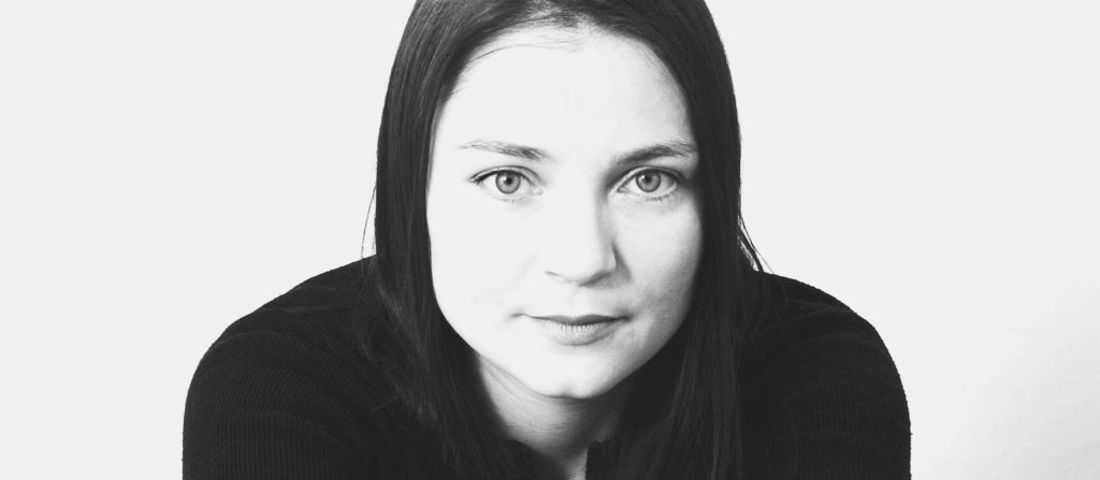 Helena Tulve's music moves towards the deepest intrinsic rules of our existence, reflecting currents, flows, and eddies, and unites the audible world with the inaudible. The energy dynamics of her music melt the fragile and delicate with an unbreakable primal intensity, looking for a way back to original integrity.She studied composition with Alo Põldmäe at Tallinn Music High School and at the Estonian Music Academy from 1989 to 1992; at that time she was Erkki-Sven Tüür's only student. Thereafter she continued with her compositional studies at the Conservatoire de Paris under Jacques Charpentier, graduating in 1994 with the Premier Prix. From 1993 to 1996, she continued at the same institution in the area of Gregorian chant and traditional music. Various oral musical traditions remain in her field of interests. She has taken part in György Ligeti and Marco Stroppa's summer courses (1990) and IRCAM electronic music courses in Paris (2001). Since 2000, Helena Tulve has been on the faculty of composition at the Estonian Academy of Music and Theatre (professor since 2011, vice rector from 2012 to 2016), and since 2015 she has been the artistic director of the Estonian Music Days. She has been commissioned to write music by the NYYD Ensemble, Eesti Kontsert, Estonian Philharmonic Chamber Choir, ERSO, Vox Clamantis, Hortus Musicus, the U: Ensemble, the Resonabilis Ensemble, the New Tallinn Trio, Una Corda, Theatrum, ensemble diferencias, the Netherlands Chamber Choir, Munich Chamber Orchestra, Uppsala Chamber Orchestra, Ensemble Courage, Ensemble Aleph, Deutschlandradio, Schumannfest Düsseldorf, Fondation Prince Pierre, Seattle Chamber Players, Stockholm Saxophone Quartet, Nieuw Ensemble, Ensemble Insomnio, Jean Pascal Ollivry, Catherine Boppe, et al. In addition to the previously mentioned performers, major interpreters of Tulve's music include Arianna Savall, Taniel Kirikal, Charles Barbier, Anu Komsi, Eve Kopli, Kadri Hunt, Iris Oja, Tui Hirv, Kadri Tegelmann, Marrit Gerretz-Traksmann, Taavi Kerikmäe, Mihkel Poll, Thomas Larcher, Kalle Randalu, Peep Lassmann, Camilla Hoitenga, Carin Levine, Monika Mattiesen, Alban Gerhardt, Silver Ainomäe, Paul Meyer, Pekka Kuusisto, Mari Poll, Triin Ruubel, Juta Õunapuu-Mocanita, Daniel Meller, Marco Ambrosini, Kristi Mühling, Martin Kuuskmann, Ene Nael, Jukka Tiensuu, Riivo Kallasmaa, Virgo Veldi, Reinbert Evers and others; in addition to the above-mentioned musical collectives, PaukenfEst, Voces Musicales, Ostrobothnian Chamber Orchestra, Winnipeg Symphony Orchestra, Silesian String Quartet, Ensemble Phoenix, Xasax, Ensemble Modern, Ensemble Uusinta, Ensemble Courage, Yxus Ensemble, et al.; conductors Olari Elts, Paul Hillier, Juha Kangas, Paavo Järvi, Andrei Boreiko, Alexander Liebreich, Jean Deroyer, Grete Pedersen, Ed Spanjaard, Artyom Kim, Jaan-Eik Tulve, Risto Joost, Kaspars Putniņš, Paul Mägi, Eri Klas, Andres Mustonen, Toomas Vavilov, Ulrich Pöhl and others. Helena Tulve's compositions have been performed in Europe, the USA, Canada, Asia and Australia, and at many festivals such as the NYYD festival, BIG Torino (2000), Warsaw in the Spring (2001, 2005), Gaida (Vilnius, 2001, 2010), Les Boréales (Caen, 2002), MaerzMusik (Berlin, 2003), Matrix Herbstfestival (Leipzig, 2003), Klangspuren (Schwaz, 2003), Forum neuer Musik Köln (2003, 2010), Icebreaker (Seattle, 2004), Europamusicale (Germany, 2004), INMF Darmstadt (2004), Culturescapes (Basel, 2006), ISCM World Music Days (Stuttgart, 2006; Hong Kong, 2007; Mons, 2012), Davos Festival (2008), Vale of Glamorgan festival in Wales (2008, 2010, 2013, 2015), Vancouver New Music (2009), Ojai Festival (2009), Gaudeamus Music Week (Amsterdam, 2010), Music in the Giant (Austria, 2012), Glasgow West End Festival (2013), Usedom (Germany, 2013), Zilele Muzicii Noi (Moldova, 2014), Metropolis New Music Festival (Australia, 2015), Spoleto Festival (US, 2017) and others. The composer has also worked together with video artists and has written film music and music for theatre performances. Her works have been published by Edition Peters and the Estonian Musical Fund. Helena Tulve's music has been recorded for a number of collections, amongst them the composer's own three albums, "Sula" (Eesti Raadio, 2005), "Lijnen" (ECM, 2008) and "Arboles lloran por lluvia" (ECM, 2014).
Dmitri Tymoczko
Dmitri Tymoczko was born in 1969 in Northampton, Massachusetts. He studied music and philosophy at Harvard University, and philosophy at Oxford University. He received his Ph.D in music composition from the University of California, Berkeley. He is currently a Professor of Music at Princeton, where he has taught composition and theory since 2002. He lives in Philadelphia with his wife, Elisabeth Camp, who teaches philosophy at Rutgers University, their son Lukas, who was born in 2008, and their daughter Katya, born 2012. His compositions are polystylistic and mercurial, drawing on genres from the Renaissance to rock. His music has been commissioned and performed by groups including the Amernet Quartet, the Atlantic Brass Quintet, the Brentano Quartet, the Corigliano Quartet, Flexible Music, Gallicantus, the Gregg Smith Singers, the Illinois Modern Ensemble, Janus Trio, the Kitchener/Waterloo symphony, Network for New Music, Newspeak, Pacifica Quartet, Synergy Vocal Ensemble, Third Coast Percussion Quartet, and Ursula Oppens. Among his awards are a Guggenheim fellowship, a Rhodes Scholarship, the Leonard Bernstein fellowship from Tanglewood, a fewllowship from the Radcliffe Institute for Advanced Study, and the Block lecturship from the Society of Industrial and Applied Mathematics. His book A Geometry of Music (Oxford) has been described as "a tour de force" (The Times Literary Supplement), a "monumental achievement" (Music Theory Online), and, potentially, a modern analogue to Schoenberg's Harmonielehre (The Musical Times). His first three CDs, Beat Therapy ("far reaching yet utterly entertaining," Newmusicbox), Crackpot Hymnal ("ebullient … polystylistic … kinetic … vividly orchestrated and vibrantly paced," Sequenza21), and Rube Goldberg Variations ("foot tapping," "sassy," the product of "an intriguing musical voice that should interest anyone in search of a new auditory experience," Limelight), are available from Bridge Records. A new disc, Fools and Angels has just been released. In addition to composing concert music, Dmitri enjoys playing rock and jazz and writing words. His articles have appeared in the American Mathematical Monthly, the Atlantic Monthly, Berfrois, Boston Review, Civilization, Integral, Journal of Music Theory, Lingua Franca, Music Analysis, Music Theory Online, Music Theory Spectrum, Science, Seed, and Transition. His article "The Geometry of Musical Chords" was the first music-theory article published in the 130-year history of Science magazine. He has been invited to speak to audiences of musicians, philosophers, cognitive scientists, mathematicians, physicists, and the general public; articles about his work have appeared in a variety of newspapers and magazines, including Time, Nature, and Physics Today.
Christopher Theofanidis
Christopher Theofanidis (born 12/18/67 in Dallas, Texas) has had performances by many leading orchestras from around the world, including the London Symphony, the New York Philharmonic, the Philadelphia Orchestra, the Atlanta Symphony, the Moscow Soloists, the National, Baltimore, St. Louis, and Detroit Symphonies, among many others. He has also served as Composer of the Year for the Pittsburgh Symphony during their 2006-7 season, for which he wrote a violin concerto for Sarah Chang. Mr. Theofanidis holds degrees from Yale, the Eastman School of Music, and the University of Houston, and has been the recipient of the International Masterprize, the Rome Prize, a Guggenheim fellowship, a Fulbright fellowship to France to study with Tristan Murail at IRCAM, a Tanglewood fellowship, and two fellowships from the American Academy of Arts and Letters. In 2007 he was nominated for a Grammy award for best composition for his chorus and orchestra work, The Here and Now, based on the poetry of Rumi, and again in 2017 for his bassoon concerto. His orchestral work, Rainbow Body, has been one of the most performed new orchestral works of the new millennium, having been performed by over 150 different orchestras internationally. Mr. Theofanidis' has written a ballet for the American Ballet Theatre, a work for the Orpheus Chamber Orchestra as part of their 'New Brandenburg' series, and two operas for the San Francisco and Houston Grand Opera companies. Thomas Hampson sang the lead role in the San Francisco opera. His work for Houston, The Refuge, features six sets of international non-Western musicians alongside the opera musicians. He has a long-standing relationship with the Atlanta Symphony and Maestro Robert Spano, and has four recordings with them, including his recent concert length oratorio, Creation/Creator, which was featured at the SHIFT festival at the Kennedy Center in Washington, D.C. this year with the ASO, chorus, and soloists. His work, Dreamtime Ancestors, for the orchestral consortium, New Music for America, has been played by over fifty orchestras over the past two seasons. He has served as a delegate to the US-Japan Foundation's Leadership Program, and he is a former faculty member of the Peabody Conservatory of Johns Hopkins University as well as the Juilliard School. Mr. Theofanidis is currently a professor at Yale University, and composer-in-residence and co-director of the composition program at the Aspen Music Festival, and he formerly was the director of composition at the highSCORE festival in Italy.
Mani Mazinani
Mani Mazinani (b.1984, Tehran) is a Toronto-based artist making installation, video, film, sculpture, photographs, multiples, sound and music. His practice evolved from an early interest in sound recording, now working with the process of translating thoughts into recordings. His visual work thinks about scale and perception, often combining subject matter and medium. Mazinani is currently researching origins of ancient thought, perceptual limitations of humans, and improvisation. Recent exhibitions/performances include Tate Modern (2019), The Bentway, Toronto (2018), Tehran International Electronic Music Festival (2017), SIP Culture Centre, Suzhou (2016), Asian Art Museum, San Francisco (2015), CAB Art Centre, Brussels (2013).
Giovanni Albini
Giovanni Albini (b. 1982), composer, music theorist and ukuleleis, has written several concert music scores that have been performed by international soloists, ensembles, and orchestras around the world (Europe, USA, Canada and Japan), as well as many tracks for video art, exhibitions, multimedia, commercials, trailers, videogames and television. His theoretical research focuses on mathematically informed aesthetic theories of music composition, mathematical music theory and its application to composition (paying special attention to Neo-Riemannian theories and graph-theoretical formalizations) and he devoted himself with special interest to music technology, soundtracks for interactive media, algorithmic music and non linear composition systems. He currently holds the position of professor of Music Theory at the Conservatory "Jacopo Tomadini" of Udine (Italy), where he is also coordinator of international relations, lecturer of Music Informatics and Composition related disciplines at the "Franco Vittadini" Higher Institute of Music Studies (Pavia, Italy), member of the Istituto di Studi Superiori dell'Università dell'Insubria "Gerolamo Cardano" (Varese, Italy), member of the Society for Mathematics and Computation in Music (SMCM), member of the Society for Artistic Research (SAR), consultant of the Rivista di Analisi e Teoria Musicale (RATM, GATM journal), and PhD student in Music Composition at the Estonian Academy of Music and Theatre in Tallinn (Estonia). He has given several lectures at many universities, conservatories and institutions, including: Yale University (New Haven, USA), Universidad Nacional Autónoma de México (Mexico City), Open University (Milton Keynes, UK), Lithuanian Union of Composers (Vilnius, Lithuania), Università degli Studi di Milano (Italy), Biennale di Venezia (Italy). Of the several musicians, ensembles and orchestras that have performed his music, the following are worth of mention: the EMTA Symphony Orchestra (conducted by Paul Mägi), the Lithuanian National Symphony Orchestra (conducted by Robertas Servenikas), the Tito Schipa Orchestra of Lecce (conducted by Salvatore Accardo and Massimo Quarta), La Verdi of Milan (conducted by Matthieu Mantanus) the Orquestra Clàsica do Centro di Coimbra, the string quartet of the BBC SSO, the Ex Novo Ensemble, the Algoritmo Ensemble (conducted by Marco Angius), Le Cameriste Ambrosiane, Giorgio Mirto, Quartetto Indaco, 15.19 Ensemble, Flavio Virzì, Duo Bonfanti, Anna Wibe, Katerina Shapochka and Grammy nominated mandolinist Avi Avital. Three monographic CDs compiling his most significant chamber, orchestral and sacred scores, "Musica Ciclica", "Musica Sacra" and "String Quartets" have been published by Brilliant Classics and distributed worldwide. His tracks have been commissioned and used by international brands such as Giorgio Armani, Alfa Romeo, Diesel, BMW, Dovetail Games and Touring Club. He studied Composition at the Conservatory of Lugano and at the "G. Verdi" Conservatory of Milan, achieving a maximum marks 'Diploma di I livello' (BM) and a cum laude 'Diploma di II livello' (MM). He subsequently received a 'Diploma di Alto Perfezionamento' (PgD) in Composition at the prestigious Accademia Nazionale di "Santa Cecilia" in Rome and he also received a BS and a MS in Mathematics and a 'Diploma' (MM) in Classical Guitar. He is a ukulelist devoted to the modern and classical reportoire who commissions and performs new contemporary classical music written for the ukulele and transcribe classical and renowned contemporary and twentieth century scores for it.

Alberto Barberis
Alberto Barberis (b. 1988) is active as composer, improviser, guitarist, electroacoustic performer, code artist and electronic music teacher. He is currently Professor of Technology, Programming (Max/MSP – javascript) and Electronic Music at the Conservatorio della Svizzera Italiana of Lugano (CH). He got the Diploma in classical guitar at the Conservatory of Turin (IT) and the Master's degree in classical guitar at the Conservatory of Brescia (IT), studying with Giorgio Mirto, Maurizio Colonna and Bruno Giuffredi. In parallel he studied composition with Giovanni Albini and he obtained with honors the Master of Arts in Composition and Theory and the MAS (Master of Advanced Studies) in Composition at the Conservatorio della Svizzera italiana of Lugano (CH), studying with Nadir Vassena, Giovanni Verrando and Sylviane Sapir. Alongside his musical activity, he undertook Engineering Studies – in the field of Information Technology and New Media – at the Polytechnic of Turin (IT), which stimulated his interest for mathematical applications in musical composition, programming, electronic and computer music. Since 2012 he is the Assistant Artistic Director of highSCORE New Music Center and from 2016 he is part of the artistic committee of OGGIMUSICA. He is a member of FloatingForest Record, a label and a collective of improvisation and experimental music. Recently he collaborated with several contemporary music ensembles including the Ensemble Recherche (DE) and the Eutopia Ensemble (IT), and he took part in many international music festivals, such as Nachtstrom (CH), Maggio Elettrico (IT), OGGIMUSICA (CH), Afekt (ET), EAR (CH), Electropark (IT). Alongside his artistic activity he develops music software, such as tiascolto (a ear-training application) and Ormé (a spatialization software – presented at CIM XIX). In 2016 he won the Werkjahr 2017 of the foundation Christoph Delz (Basel – CH), with a research project on the interaction between orchestral instruments and electronic devices.
Giovanni Cestino
Giovanni Cestino (1992) holds a degree in Classical guitar from Conservatory of Alessandria, a MA in Musicology from University of Pavia, and a PhD in Musicology from University of Milan. He also took courses in Composition, Choral Conducting, and Renaissance Lute. He collaborates with LEAV – Ethnomusicology and Visual Anthropology Lab (University of Milan), and with Centro Studi Luciano Berio (Florence). Between 2018 and 2019 he has been visiting fellow at the Harvard Music Department. He also took part in several projects by the Paul Sacher Stiftung (Basel), which recently awarded him a six-months research scholarship. He currently a faculty member at Milan Choral Academy, and a postdoctoral fellow at University of Milan (Department of Cultural Heritage and Environment).

Valerio Febbroni
Valerio Febbroni was born in Pavia, Italy, in 1986. Since his youth he has showed a great interest in the study of the recorder, starting his studies under the guidance of Simone Erre when he was only seven years old. He graduated with honors at the Conservatorio Franco Vittadini di Pavia and he specialized in early music repertoire as well as in the contemporary one. He is a permanent member, as recorder player, of the ensemble "Il Giardino delle Muse" with which he performs in lots of Italian and European music festivals and recorded two CDs ("Musica Sacra", edited by Brilliant Classics, and "Fantasia sopra La Sol Fa Re MI", edited by Studio Musica Production). In 2015 he played, as a soloist with choir and guitar orchestra, two pieces written for him by Giovanni Albini (O quam beata urbis) and Alberto Barberis (Syrus) in Pavia's Cathedral for an EXPO 2015 concert. He has attended courses and masterclasses with Giovanni Albini, Ugo Nastrucci, Massimo Lonardi, Manuel Staropoli, Lorenzo Cavasanti, Dan Laurin among the others. Since 2015 he is a teacher of Musical Education for the Italian Ministry of Education. Since 2017 he was included in the highSCORE Festival Faculty.
Paolo Fosso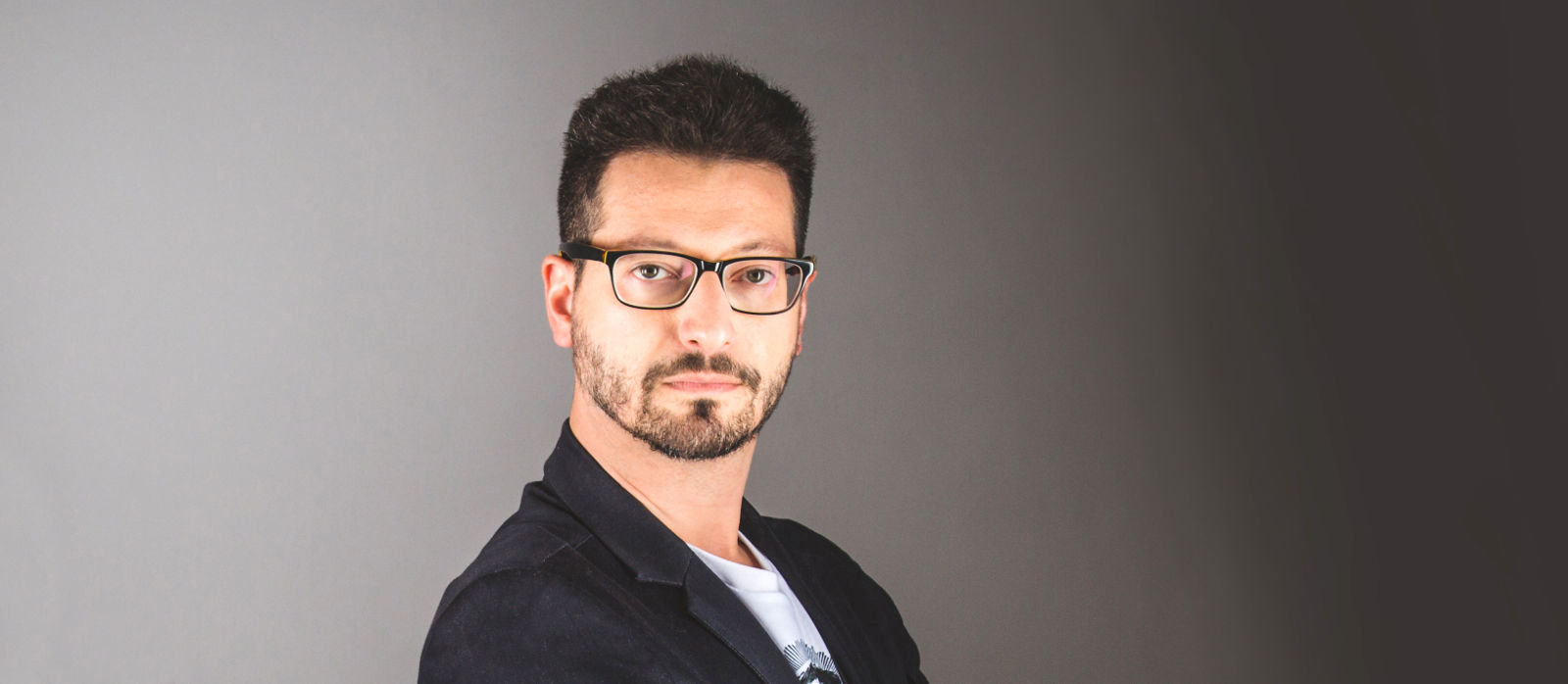 Composer and Event Manager. CEO of Merry-Go-Sound, dedicated to promoting contemporary music and digital awareness by featuring a range of events throughout the year. The company produces the highSCORE Festival and the Screen Music Program. President of the "F. Vittadini" Conservatory of Pavia from 2010 to 2013. Selected by the European Commission in Brussels as Expert both in the MEDIA and in the Culture programs. Global Head of Contents at Campus Party, the greatest technological experience of the world. He studied Computer Science at the University of Milan and Composition at the Conservatory of Milan. As a passionate Entrepreneur, he invests in marketing and technology. Recipient of the "Ivano Becchi" Professional Award endowed by the Banca del Monte di Lombardia Foundation. Keyboardist and composer for the rock band Armonite.
Simone Beneventi
Percussionist awarded Silver Lion at the 2010 Venice Biennale Musica (Repertorio Zero project), Simone Beneventi performs as a soloist interpreter of 20th and 21st century music in seasons such as Festival Aperto, L'Arsenale Festival, Autumn Warsaw, Berliner Konzerthaus, La Biennale Musica di Venezia and Zagreb, Espace sonore of Basel, Gaida-Vilnius Festival, Huddersfield Contemporary Music Festival, Krakow International Festival, Impuls Graz, Manca Festival in Nice, Milano Musica, Audito- rium Parco della Musica, Romaeuropa Festival, Stockholm Samtida. His research on sound, new instrument design and new compositional solutions for percussion led him to collaborate with important composers (Battistelli , Billone, Maxwell Davies, Dufourt, Fedele, Goebbels, Lachenmann, Lang, Nova, Romitelli, Sciarrino), with international companies (Aterballetto, Berlin PianoPercussion, Prometeo Ensemble, Klangforum Wien, mdi ensemble, Neue Vocalsolisten Stuttgart) and artists such as Matmos, Morricone, Malkovich, Namčylak, PanSonic, Zamboni. In 2012 he produced the Golfi d'ombra project for the Venice Music Biennale: a concert within an installation of 55 suspended instruments and real-time video (IanniX) that begins with the reconstruction of the homonymous and unpublished work by Romitelli. The Extended Wood Percussion solo project (2017) explores the relation- ship between concrete objects and lo-fi digital technology on wooden instruments, in collaboration with the artisan Bussi and several composers. He artistic coordinator and member of ZAUM_percussion, since 2018 ensemble in residence at Festival Milano Musica. He has played with the most prestigious Italian orchestras including Filarmonica della Scala, Filarmonica della Fenice, Maggio Musicale Fiorentino, Teatro dell'Opera di Roma, Orchestra Mozart by Claudio Abbado, Spiramirabilis. He has recorded for several record labels and has been broadcast on numerous Eu- ropean radio stations. He is professor of percussion at the Conservatory of Sassari.
unassisted fold
unassisted fold is a german-italian duo formed by flutist Sonja Horlacher and guitarist Flavio Virzì playing acoustic and electronic music. Their interest for diversity and contaminations brings them to collaborate with composers and multimedia artists from different areas. They have been invited to perform in new and experimental music festivals, art galleries, squats and museums such as: curva minore contemporary sound (IT), Euro microfest (D), Kaskadenkondesator (CH), Historisches Museum Frankfurt (D). Their recordings are released by Limit cycle records and Classwar Karaoke.
Zuena Quartet
Quartetto Zuena is composed by four young Italian cellists. Both their friendship and vocation for chamber music bring them together for the first edition of the Cello Tenzone, during the MaMu Cello Week in December 2018. Honoured by the jury and the audience, Quartetto Zuena has the opportunity to play together with great cellists such as Giovanni Sollima and Andrea Cavuoto. For the Competition, Francesco Tanzi writes Mare Nostrum, a piece that holds the spirit of the group: music can connect and sensitize beyond each word, each boundary and each time. Even because of this, Federica Castro, Carla Scandura, Francesco Tanzi and Simone Cricenti decided not to have defined roles in the quartet. Zuena's repertoire is a mix of cultures and genres: it propose original compositions and transcriptions from opera to popular music, everything with the purpose of exploring the cello's both timbric and expressive potential.
Fabrizio Nastari
Fabrizio Nastari (b. 1990, Roma) is a composer now enrolled in Master program of Composition under the supervision of Toivo Tulev and Helena Tulve at the Estonian Academy of Music and Theatre in Tallinn. He earned a Master Degree in Composition with F. Antonioni, a Bachelor degree in Choral Conducting and Composition with Mauro Bacherini, and studied in a Bachelor program in Electroacustic Composition with L. Ceccarelli at the Conservatory "O. Respighi" of Latina. His researches primarily focused on the style Palestrina, are now concentrated on semiotic aspects of music. His composition has been performed in european festival such as "RavennaFestival", "Estonian Music Days", "HighScore Festival", "Le forme del suono" and others. He took part in several masterclasses, seminars and workshops with many composers and theorist such as Julia Wolfe, Michael Finnissy, Ivan Fedele, Helmut Lachenmann, Derek Bermel, Dmitri Tymoczko, Filippo Perocco, Doina Rotaru, Richard Causton and others.
Eliana Rottoli
Eliana Rottoli, born in Varese in 1992, is a violinist and graduate student at the "Università Statale di Milano", studying foreign languages. In 2015 she got the Bachelor degree at the "Conservatorio Franco Vittadini" in Pavia and now she's attending the Master degree with Cinzia Barbagelata at the "Conservatorio Giuseppe Verdi" in Milan. She plays in several orchestras and chamber groups. She is co-founder of the "Trio on the Road" with flute and cello, perfecting themselves at the "Scuola di Musica di Fiesole" with Giampaolo Pretto. Together with her music activity, she pursues her passion for arts, thanks to her artistic formation in the High School. Since 2016 she is a member of the highSCORE Staff as a Production Assistant.