Guest of honor: Klaus Lang
Composition faculty: Amy Beth Kirsten, David Serkin Ludwig, Dmitri Tymoczko
Lecturers: Giovanni Albini, Alberto Barberis, Mauro Buttafava, Giovanni Cestino, Christopher Theofanidis
Performers: Anna Piroli, Kristi Kapten, Quartetto Zuena
Musicologist in residence: Giovanni Cestino

highSCORE Advisory Board: Amy Beth Kirsten, David Serkin Ludwig, Christopher Theofanidis, Dmitri Tymoczko
Executive producer: Paolo Fosso; Artistic director: Giovanni Albini
Assistant artistic director: Alberto Barberis; Production assistants: Fabrizio Nastari, Eliana Rottoli
Klaus Lang
Klaus Lang lives in Steirisch Lassnitz (Austria) and is professor of composition at the University of Music and Performing Arts, Graz. He studied composition and theory of music (with H.M. Preßl, B. Furrer and Y. Pagh-Paan) and organ. Klaus Lang's music is not a means to convey extramusical contents, such as emotions, philosophical or religious ideas, political propaganda, advertisement etc… His music is no language used to communicate non-musical content. Music is seen as a free and selfstanding acoustical object. In his work he is not using sound, sound is explored and given the opportunity to unfold its inherent rich beauties. Only when sound is just sound it is percievable as that what it really is: a temporal phenomenon – audible time. Klaus Lang sees time as the genuine material of a composer and at the same time also the fundamental content of music. In his view musical material is time perceived through sound, the object of music is the experience of time through listening. Music is time made audible. His opera Die Architektur des Regens (The Architecture of Rain) after the Noh play Shiga by Zeami was premiered at the Munich Biennale in 2008. In 2010 he was awarded the Andrzej-Dobrowolski-Preis of the Steiermark. He was commissioned by Katharina Wagner to write an opera, The Vanished Wedding, to be premiered at Bayreuth, although not at the Festspielhaus and not part of the Bayreuth Festival. It is claimed to be the first world premiere at Bayreuth since the premiere of Wagner's Parsifal in 1882. The Vanished Wedding was premiered at the Reichshof, a disused Bayreuth cinema, on 23 July 2018, the day before the start of the 2018 Bayreuth Festival.
Amy Beth Kirsten
Amy Beth Kirsten's music combines popular idioms with fierce expressionism and theatre and often requires musicians to play, vocalize, act, and move simultaneously. Her work is distinguished by an intense physicality that pushes players to extremes by making their bodies and voices instruments of artistic expression. Ms. Kirsten's non-theatrical concert music has been programmed throughout the U.S. and the U.K. Most notable is World Under Glass No. 1 (2011) for five bassoons, which is her most regularly programmed chamber work to date. A composer, librettist, and vocalist, Ms. Kirsten begins the 2017-18 season in collaboration with the Chicago Symphony Orchestra's MusicNOW series to create Savior, an evening-length work of composed theatre for three singers, flute, cello, percussion, lighting, and sound design. The work, a mystical re-telling of the life and trial of Joan of Arc, brings together musicians and artists from HOWL (Ms. Kirsten's own ensemble) and players from the Chicago Symphony. Savior premieres April 2, 2018 at the Harris Theatre in Chicago. World premiere performances in 2017 of her most recent staged work, QUIXOTE, were the culmination of a 2-year residency at Montclair State University (NJ) with HOWL. This evening-length theatrical work inspired by Cervantes' epic novel and performed by vocal trio and vocalizing percussion quartet, was described as "wildly inventive" by the New York Times. QUIXOTE was directed by Mark DeChiazza, a frequent collaborator who also directed her critically acclaimed Colombine's Paradise Theatre – produced, premiered, and toured by the multi-Grammy-winning chamber ensemble eighth blackbird in 2013 and 2014. In 2014 Ms. Kirsten made her Carnegie Hall debut with strange pilgrims, a concert work for chorus, orchestra, and film commissioned by the American Composers Orchestra. She was also the inaugural Composer-in-Residence for London's Riot Ensemble which gave the world premiere of she is a myth as well as the U.K. premieres of several of her solo and chamber works. She has been recognized with artist fellowships from the John S. Guggenheim Foundation and the Rockefeller Foundation. Most recently she received the Leonard Bernstein Award from ASCAP. Educated at Roosevelt University (MM) and the Peabody Institute (DMA), Ms. Kirsten is co-founder and director of HOWL, a modular new music ensemble that specializes in instrumental and vocal theatre. In 2014, HOWL's record label, Bad Wolf Music, released its first recording, If this world could stop… Upcoming releases include paper and ink, the first CD of Ms. Kirsten's solo and chamber works. Her music is also recorded on the Parlour Tapes+ label. Ms. Kirsten grew up in the suburbs of Kansas City, Missouri and Chicago, Illinois. After living for seven years in Baltimore, MD she now lives with her husband, Christopher Theofanidis (also a composer), in New Haven, Connecticut and teaches music composition privately and, for the past seven years, at the highSCORE summer festival in Pavia, Italy. In fall of 2017, she joins the faculty of the Longy School of Music of Bard College in Cambridge, MA, and previously served on the composition faculty at the Peabody Institute of the Johns Hopkins University during the 2015-17 academic years.
David Serkin Ludwig
David Serkin Ludwig (born 1974, Bucks County, Pennsylvania) is "a composer with something urgent to say" (Philadelphia Inquirer). His music has been described as "arresting and dramatically hued" (The New York Times) and "supercharged with electrical energy and raw emotion" (Fanfare). Ludwig has written for many prominent artists, including Jonathan Biss, Jennifer Koh, the Dover and Borromeo quartets, eighth blackbird, ECCO, and orchestras including the Philadelphia, Minnesota, Pittsburgh, and National Symphonies. In 2013 his choral work, "The New Colossus," was selected to open the private prayer service for President Obama's second inauguration. In 2012 NPR Music selected him as one of the Top 100 Composers Under Forty in the world. This season's highlights include the premiere of a concerto written for pianist Anne-Marie McDermott, commissioned by the Bravo! Vail music festival in honor of their thirtieth anniversary. Ludwig was also awarded a prestigious Pew Center for Arts and Heritage Performance Grant to support the creation of The Anchoress, a new song cycle for the PRISM Quartet, Piffaro "The Renaissance Band," and soprano Hyunah Yu. The work will open the 2018 season for the Philadelphia Chamber Music Society. Recent highlights include a violin concerto written for his wife, acclaimed violinist Bella Hristova; the concerto was commissioned by a consortium of eight orchestras across the United States. Other recent commission and performances include Titania's Dream for the KLR Trio, Swan Song for Benjamin Beilman commissioned by Carnegie Hall, and Pictures from the Floating World commissioned by the Philadelphia Orchestra for bassoonist Daniel Matsukawa and conductor Yannick Nézet-Séguin. Ludwig is the recipient of the First Music Award, a two-time winner of the Independence Foundation Fellowship, and a Theodore Presser Foundation Career Grant, as well as awards from New Music USA, American Composers Forum, American Music Center, and the National Endowment for the Arts. He has had multiple residencies at the Yaddo and MacDowell artist colonies, the Isabella Gardner Museum and Marlboro Music. Ludwig has served on the faculty of Yellow Barn and the Ravinia Steans Institute, and is Artistic Director of the Curtis Young Artist Summer Program. Born in Bucks County, P.A., Ludwig comes from several generations of eminent musicians including grandfather Rudolf Serkin and great-grandfather Adolf Busch. He holds degrees from Oberlin, The Manhattan School, the Curtis Institute, The Juilliard School, and a PhD from the University of Pennsylvania. Ludwig serves as the director of the composition faculty of Curtis and is the Gie and Lisa Liem Artistic Advisor and director of the Curtis 20/21 Contemporary Music Ensemble.

Dmitri Tymoczko
Dmitri Tymoczko was born in 1969 in Northampton, Massachusetts. He studied music and philosophy at Harvard University, and philosophy at Oxford University. He received his Ph.D in music composition from the University of California, Berkeley. He is currently a Professor of Music at Princeton, where he has taught composition and theory since 2002. He lives in Philadelphia with his wife, Elisabeth Camp, who teaches philosophy at Rutgers University, their son Lukas, who was born in 2008, and their daughter Katya, born 2012. His compositions are polystylistic and mercurial, drawing on genres from the Renaissance to rock. His music has been commissioned and performed by groups including the Amernet Quartet, the Atlantic Brass Quintet, the Brentano Quartet, the Corigliano Quartet, Flexible Music, Gallicantus, the Gregg Smith Singers, the Illinois Modern Ensemble, Janus Trio, the Kitchener/Waterloo symphony, Network for New Music, Newspeak, Pacifica Quartet, Synergy Vocal Ensemble, Third Coast Percussion Quartet, and Ursula Oppens. Among his awards are a Guggenheim fellowship, a Rhodes Scholarship, the Leonard Bernstein fellowship from Tanglewood, a fewllowship from the Radcliffe Institute for Advanced Study, and the Block lecturship from the Society of Industrial and Applied Mathematics. His book A Geometry of Music (Oxford) has been described as "a tour de force" (The Times Literary Supplement), a "monumental achievement" (Music Theory Online), and, potentially, a modern analogue to Schoenberg's Harmonielehre (The Musical Times). His first three CDs, Beat Therapy ("far reaching yet utterly entertaining," Newmusicbox), Crackpot Hymnal ("ebullient … polystylistic … kinetic … vividly orchestrated and vibrantly paced," Sequenza21), and Rube Goldberg Variations ("foot tapping," "sassy," the product of "an intriguing musical voice that should interest anyone in search of a new auditory experience," Limelight), are available from Bridge Records. A new disc, Fools and Angels has just been released. In addition to composing concert music, Dmitri enjoys playing rock and jazz and writing words. His articles have appeared in the American Mathematical Monthly, the Atlantic Monthly, Berfrois, Boston Review, Civilization, Integral, Journal of Music Theory, Lingua Franca, Music Analysis, Music Theory Online, Music Theory Spectrum, Science, Seed, and Transition. His article "The Geometry of Musical Chords" was the first music-theory article published in the 130-year history of Science magazine. He has been invited to speak to audiences of musicians, philosophers, cognitive scientists, mathematicians, physicists, and the general public; articles about his work have appeared in a variety of newspapers and magazines, including Time, Nature, and Physics Today.
Christopher Theofanidis
Christopher Theofanidis (born 12/18/67 in Dallas, Texas) has had performances by many leading orchestras from around the world, including the London Symphony, the New York Philharmonic, the Philadelphia Orchestra, the Atlanta Symphony, the Moscow Soloists, the National, Baltimore, St. Louis, and Detroit Symphonies, among many others. He has also served as Composer of the Year for the Pittsburgh Symphony during their 2006-7 season, for which he wrote a violin concerto for Sarah Chang. Mr. Theofanidis holds degrees from Yale, the Eastman School of Music, and the University of Houston, and has been the recipient of the International Masterprize, the Rome Prize, a Guggenheim fellowship, a Fulbright fellowship to France to study with Tristan Murail at IRCAM, a Tanglewood fellowship, and two fellowships from the American Academy of Arts and Letters. In 2007 he was nominated for a Grammy award for best composition for his chorus and orchestra work, The Here and Now, based on the poetry of Rumi, and again in 2017 for his bassoon concerto. His orchestral work, Rainbow Body, has been one of the most performed new orchestral works of the new millennium, having been performed by over 150 different orchestras internationally. Mr. Theofanidis' has written a ballet for the American Ballet Theatre, a work for the Orpheus Chamber Orchestra as part of their 'New Brandenburg' series, and two operas for the San Francisco and Houston Grand Opera companies. Thomas Hampson sang the lead role in the San Francisco opera. His work for Houston, The Refuge, features six sets of international non-Western musicians alongside the opera musicians. He has a long-standing relationship with the Atlanta Symphony and Maestro Robert Spano, and has four recordings with them, including his recent concert length oratorio, Creation/Creator, which was featured at the SHIFT festival at the Kennedy Center in Washington, D.C. this year with the ASO, chorus, and soloists. His work, Dreamtime Ancestors, for the orchestral consortium, New Music for America, has been played by over fifty orchestras over the past two seasons. He has served as a delegate to the US-Japan Foundation's Leadership Program, and he is a former faculty member of the Peabody Conservatory of Johns Hopkins University as well as the Juilliard School. Mr. Theofanidis is currently a professor at Yale University, and composer-in-residence and co-director of the composition program at the Aspen Music Festival, and he formerly was the director of composition at the highSCORE festival in Italy.
Giovanni Albini
Giovanni Albini (b. 1982), composer, ukulelist and music theorist, is a tenured professor of Music Theory, Solfège and Music Perception and head of research at the Conservatory "Antonio Vivaldi" of Alessandria, where he also teaches the first Italian ukulele university class, teaches Composition at the bachelors of the Conservatory of Lugano (Swiss Confederation), and is an academic member of the Istituto di Studi Superiori dell'Insubria "Gerolamo Cardano". He is the research coordinator of ANDA – Associazione Nazionale Docenti AFAM. He teaches the seminar Quantitative Methods for Art at The University School for Advanced Studies IUSS Pavia, an Italian Public Institution devoted to research and higher education. He holds a BM, a MM and a PgD in Composition, a BS and a MS in Mathematics and a MM in Classical Guitar. He received his Ph.D in music composition from the Estonian Academy of Music and Theatre in Tallinn. His theoretical research focuses on mathematically informed aesthetic theories of music composition, mathematical music theory and its application to composition and he devoted himself with special interest to soundtracks for interactive media, algorithmic music and non linear composition systems. He has given several lectures on these topics at many universities and conservatories including Curtis Institute of Music, Yale University (USA), Universidad Nacional Autónoma de México (MX), Open University (UK), Lithuanian Union of Composers (LT), Politecnico di Milano (IT), etc. He has written several concert music scores as well as many tracks and sound designs for video art, exhibitions, multimedia, commercials, trailers, videogames and television. Three monographic CDs compiling his most significant chamber, orchestral and sacred scores, "Giovanni Albini: Musica Ciclica", "Giovanni Albini: Musica Sacra" and "Giovanni Albini: String Quartets" have been published by Brilliant Classics and distributed worldwide (in the USA by Naxos America). Moreover, he is a ukulelist devoted to the modern and classical reportoire who commissions and performs new contemporary classical music written for the ukulele and transcribe classical and renowned contemporary and twentieth century scores for it.

Alberto Barberis
Alberto Barberis (b. 1988) is active as composer, improviser, guitarist, electroacoustic performer, code artist and electronic music teacher. He is currently Professor of Technology, Programming (Max/MSP – javascript) and Electronic Music at the Conservatorio della Svizzera Italiana of Lugano (CH). He got the Diploma in classical guitar at the Conservatory of Turin (IT) and the Master's degree in classical guitar at the Conservatory of Brescia (IT), studying with Giorgio Mirto, Maurizio Colonna and Bruno Giuffredi. In parallel he studied composition with Giovanni Albini and he obtained with honors the Master of Arts in Composition and Theory and the MAS (Master of Advanced Studies) in Composition at the Conservatorio della Svizzera italiana of Lugano (CH), studying with Nadir Vassena, Giovanni Verrando and Sylviane Sapir. Alongside his musical activity, he undertook Engineering Studies – in the field of Information Technology and New Media – at the Polytechnic of Turin (IT), which stimulated his interest for mathematical applications in musical composition, programming, electronic and computer music. Since 2012 he is the Assistant Artistic Director of highSCORE New Music Center and from 2016 he is part of the artistic committee of OGGIMUSICA. He is a member of FloatingForest Record, a label and a collective of improvisation and experimental music. Recently he collaborated with several contemporary music ensembles including the Ensemble Recherche (DE) and the Eutopia Ensemble (IT), and he took part in many international music festivals, such as Nachtstrom (CH), Maggio Elettrico (IT), OGGIMUSICA (CH), Afekt (ET), EAR (CH), Electropark (IT). Alongside his artistic activity he develops music software, such as tiascolto (a ear-training application) and Ormé (a spatialization software – presented at CIM XIX). In 2016 he won the Werkjahr 2017 of the foundation Christoph Delz (Basel – CH), with a research project on the interaction between orchestral instruments and electronic devices.
Giovanni Cestino
Giovanni Cestino (1992) holds a degree in Classical guitar from Conservatory of Alessandria, a MA in Musicology from University of Pavia, and a PhD in Musicology from University of Milan. He also took courses in Composition, Choral Conducting, and Renaissance Lute. He collaborates with LEAV – Ethnomusicology and Visual Anthropology Lab (University of Milan), and with Centro Studi Luciano Berio (Florence). Between 2018 and 2019 he has been visiting fellow at the Harvard Music Department. He also took part in several projects by the Paul Sacher Stiftung (Basel), which recently awarded him a six-months research scholarship. He currently a faculty member at Milan Choral Academy, and a postdoctoral fellow at University of Milan (Department of Cultural Heritage and Environment).

Paolo Fosso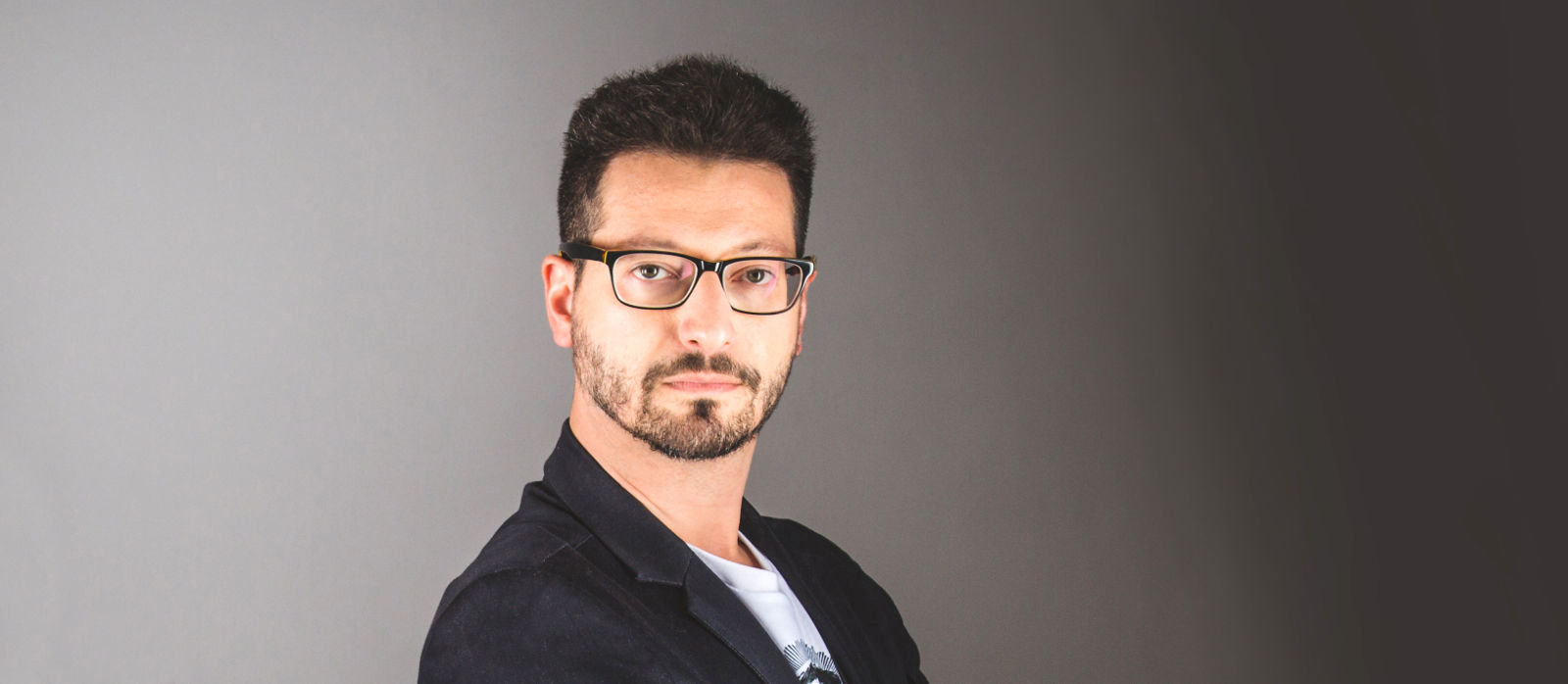 Composer and Event Manager. CEO of Merry-Go-Sound, dedicated to promoting contemporary music and digital awareness by featuring a range of events throughout the year. The company produces the highSCORE Festival and the Screen Music Program. President of the "F. Vittadini" Conservatory of Pavia from 2010 to 2013. Selected by the European Commission in Brussels as Expert both in the MEDIA and in the Culture programs. Global Head of Contents at Campus Party, the greatest technological experience of the world. He studied Computer Science at the University of Milan and Composition at the Conservatory of Milan. As a passionate Entrepreneur, he invests in marketing and technology. Recipient of the "Ivano Becchi" Professional Award endowed by the Banca del Monte di Lombardia Foundation. Keyboardist and composer for the rock band Armonite.
Anna Piroli
Anna Piroli is an Italian soprano born in Cremona who trained under the guidance of Luisa Castellani at the Conservatorio della Svizzera Italiana in Lugano. Contemporary music has become her niche of privileged research: to this end, she has completed studies with M. Hirayama in Rome on Scelsi's vocal works, with A. Caiello and the Divertimento Ensemble in Milan, with J. Fraser in Dartington, with N. Isherwood and the Ensemble Linea in Strasbourg. She has focused also on Baroque repertoire, taking part in many master classes with prominent Baroque vocal artists, including E. Kirkby, R. Invernizzi, M. Pennicchi, B. Zanichelli and A. Tosi. In addition, she studied bel canto repertoire with L. Serra and T. Fabbricini at the Donizetti Foundation in Bergamo and the Academy of La Scala Opera House in Milan. In 2016 she played the main character in the opera Limbus–Limbo by S. Gervasoni at the National Opera House in Kiev. Often praised in her performances of Berio's Folksongs, in Italy and in Switzerland, she was also a soloist in Laborintus II at the Sala Verdi in Milan. Her performance of U. Chin's Akrostichon-Wortspiel, with the mdi ensemble under the direction of F. Perocco, was broadcast by Italy's RadioTre. Together with Divertimento Ensemble, she sang Ligeti's Aventures, Furrer's Lotófagos and Castiglioni's Cantus Planus, and she recorded Arie di Troposfera by F. Ciurlo for his upcoming monographic disc. In 2021 she sang Furrer's Aria and premiered Ariadne, monodrama-installation by M. Azzan with Ensemble Schallfeld in co-production with IRCAM, in Graz and in Festival ManiFeste in Paris. She has been entrusted with numerous world premieres in Biennale Musica in Venice, Fondazione Spinola Banna per l'Arte, Milano Film Festival, Jeunesses Musicales, Teatro Nazionale in Milan, GAM di Milano, Festival La Via Lattea and others. She has performed in international contexts such as Festival di Musica Sacra di Trento, Festival Mozart di Rovereto, Festival dell'Ascensione di Milano, Festival degli Strumenti Antichi di Cagliari, Festival Antiqua di Torino, Innsbrucker Festwochen der Alten Musik, Auditorium de Lyon, Matinales de Clairvaux and others. She collaborates with several ensembles like La Capella Reial de Catalunya, Il Pomo d'Oro, Cappella Mediterranea, laBarocca, EraTo Choir, Voz Latina, La Chimera, Astrarium Consort, Chœur de Chambre Jurassien, Vox Àltera, AsLiCo, Coro Maghini and others. In 2018 she won the competition for the post of soprano in the Opéra de Dijon (France), where she has been engaged for three years with several soloistic collaborations: in 2019 Dvořák Stabat Mater; role of Donzella in Sacrati's La finta pazza, conducted by L. G. Alarcón, on tour at Victoria Hall in Geneva and at the Opéra Royal in Versailles; in 2020 role of La Bonne in the world premiere of Pauset's Strafen/Les Châtiments, conducted by E. Pomarico; role of Femme de l'Aubergiste in Zemlinski's Traumgörge conducted by M. Gardolińska; in 2021 role of the Apparition in Verdi's Macbeth conducted by S. Rolli. She recorded for Dynamic, Urania, Tactus. Her first solo album on unpublished cantatas by G. B. Bassani will be released in January 2022 for the label Dynamic, in collaboration with L. Accardo, E. La Marca, N. Brovelli.
Kristi Kapten
Kristi Kapten is an Estonian concert pianist. She is the winner of the Tallinn International Piano Competition (2011) and holds a phD in artistic research. As a soloist Kristi has given concerto performances and recitals in many European countries and in China. She has performed in festivals like Concerti del Tempietto (Rome, Italy), Edinburgh International Festival, St Magnus International Festival (UK) and Palermo Classica (Italy). In 2020 she made her soloist debut with the Estonian National Symphony Orchestra, earning critical acclaim for her touching and compelling concerto performance under the baton of maestro Jun Märkl. As a sensitive stage partner Kristi has established partnerships with outstanding singers and instrumentalists. Her piano trio, formed in Glasgow in 2011, has become a well-known ensemble among Scottish audiences. The Kapten Trio was chosen for Chamber Music Scotland`s Residency Project in the years 2017 – 2019, receiving coaching from acclaimed musicians and premiering new commissioned works. Kristi has studied at the Estonian Academy of Music and Theatre (Bachelor; PhD) with Prof. Peep Lassmann and at the Royal Conservatoire of Scotland (Masters) with Prof. Fali Pavri. She has presented her doctoral thesis "A Pianist's Approach to Learning Ligeti Etudes" in several lecture-recitals, including at the International György Ligeti Symposium in Helsinki (2017). Kristi teaches Vocal Chamber Music at the EAMT and continues to be active in the field of artistic research.
Zuena Quartet
Quartetto Zuena is composed by four young Italian cellists. Both their friendship and vocation for chamber music bring them together for the first edition of the Cello Tenzone, during the MaMu Cello Week in December 2018. Honoured by the jury and the audience, Quartetto Zuena has the opportunity to play together with great cellists such as Giovanni Sollima and Andrea Cavuoto. For the Competition, Francesco Tanzi writes Mare Nostrum, a piece that holds the spirit of the group: music can connect and sensitize beyond each word, each boundary and each time. Even because of this, Federica Castro, Carla Scandura, Francesco Tanzi and Simone Cricenti decided not to have defined roles in the quartet. Zuena's repertoire is a mix of cultures and genres: it propose original compositions and transcriptions from opera to popular music, everything with the purpose of exploring the cello's both timbric and expressive potential.
Fabrizio Nastari
Fabrizio Nastari (b. 1990, Roma) is an Italian composer whose aesthetic is based on the use of ironic devices. He is currently pursuing a PhD degree in Artistic Research at the Estonian Academy of Music and Theatre in Tallinn as a composer. Using a broad spectrum of techniques, to create contrast or to seek cohabitation for different musical textures, Fabrizio wants to reflect upon the absurdity of the time we are living in and the complexity of the human being. Irony has a primary role as inspiration and as a rhetorical and compositional tool as well. He is active as a researcher through the publishing of articles and presenting his works in international conferences as well. His music has been performed by important performer such as Mivos Quartet, Livia Rado, Tema Quartet, Paolo Ravaglia, Quartetto Indaco, Estica Woodwind quintet, Prezioso String Quartet, unassisted fold etc. in important Festival in Europe such as , "Estonian Music Days", "RavennaFestival", "highSCORE Festival", "UNM Festival", "VIPA Festival", "Le forme del suono", "Commute Festival" and others. Alongside Classical Guitar and Piano, he has studied Composition, Electroacoustic Composition and Choral Conducting at the Conservatorio "Ottorino Respighi". Since 2017 he lives in Tallinn where he got his Master degree in Classical Composition studying with Toivo Tulev and Helena Tulve. He took part in several masterclasses, seminars and workshops with many composers such as Helmut Lachenmann, Julia Wolfe, Stefano Gervasoni, Michael Finnissy, Rebecca Saunders, Ivan Fedele, and others. Since 2019 he works as a production assistant in the highSCORE Festival.
Eliana Rottoli
Eliana Rottoli, born in Varese in 1992, is a violinist and a teacher. In 2015 she got the Bachelor degree at the "Conservatorio Franco Vittadini" in Pavia and in 2021 she got the Master degree with Cinzia Barbagelata at the "Conservatorio Giuseppe Verdi" in Milan. In 2019 she graduated with top score in Foreign Languages at the "Università Statale" in Milan. She plays in several orchestras and chamber groups. She is co-founder of the "Trio on the Road" with flute and cello, perfecting themselves at the "Scuola di Musica di Fiesole" with Giampaolo Pretto. She is a teacher at the Primary and Secondary School, as well as violin teacher in several music schools. Since 2016 she is a member of the highSCORE Staff as a Production Assistant.